Oh My!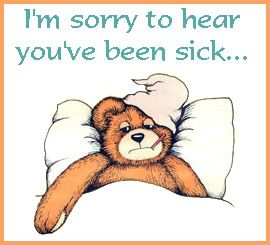 Not only my laptop was very sick, I was also very sick! Oh by the way, my laptop is completely dead and I can not do anything! I hate to work with MAC. I am not used to it. But I hate WINDOWS more, cos I've got lots of problem.
So, last week I was very sick, so I didn't go to work for a week! Can you believe that? I don't if I should have felt happy cos I didn't have to see Jacko or I should have felt grief!
Too bad, I could only stay at home cos I coughed non-stop like the hip-hop music at the discotheque! Sounded crazy right? Have you ever coughed badly until you vomited? Yikey! You must wonder what I had right? I caught a cold, coughed, had sore throat and headache. Enough? I couldn't even sleep cos of the non-stop cough. But I am fine now yippie yeah yeah hehehehe........